Description
Your Car Will Value at Least 30% After Passing the Auto Fix
Doubt? Draw your own conclusions! 

We always speak to our customers.
AutoFix is not an expense, but an investment
But what does it do?
Deep revitalization, returning the original color and texture
Waterproofing against rain, clay, dust ...
With the protective layer, your car will take much longer to get dirty
Crystallized shine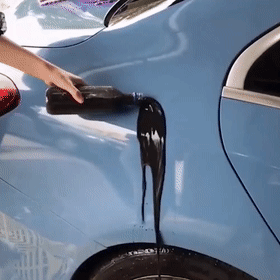 How long does it last?
From 6 to 8 months! Yes, all this time your car will be completely revitalized and protected!
Do I need a professional to pass the Autofix?
No, AutoFix was made for home use, that is, you will pass in your car easily and enjoy this magic!
Where Can I Use?
Any and all parts of the car body, as well as leather seats, tires, plastics inside the vehicle, rubber, and glass.
Package includes:
1x AutoFix 120g (Enough for an entire car)
1x Magic Toast Cloth

1x Sponge
Payment & Security
Your payment information is processed securely. We do not store credit card details nor have access to your credit card information.